NOW Vacant – Amsterdam city center!
One of the busiest city centers in Europe has just gotten Empty! Come and check it out – Take a look at Amsterdam as you never saw it before.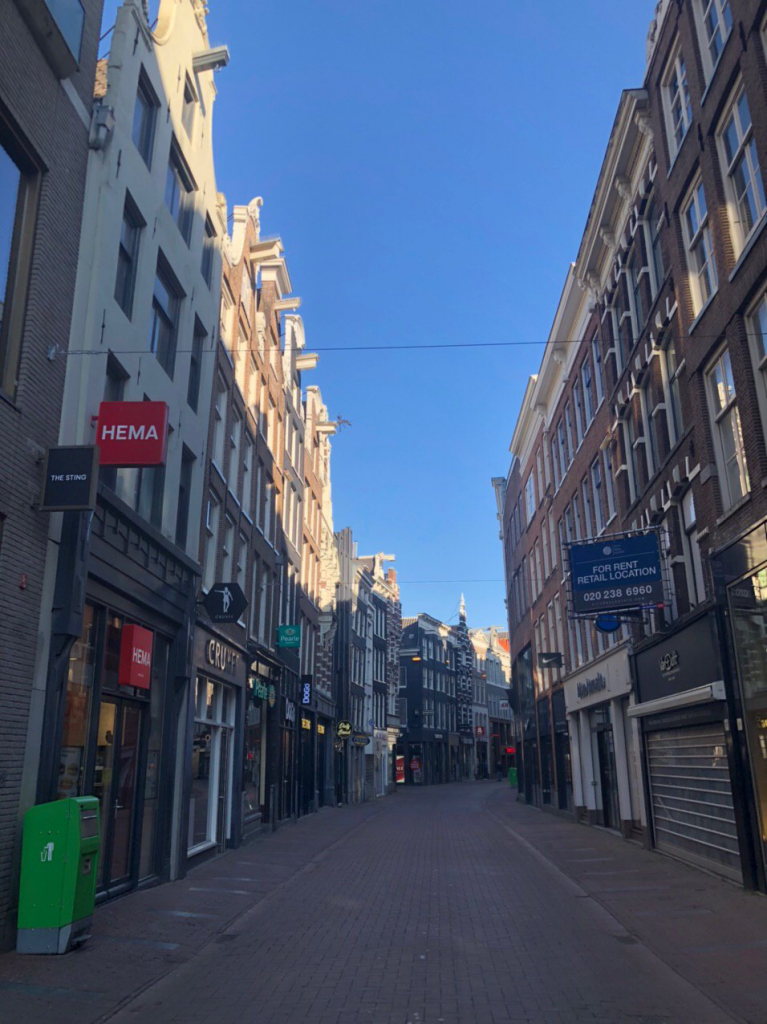 Take your partner, come with your beloved ones and get lost in the streets of Amsterdam, discover the nicest alleys (steeg) and just enjoy the beautiful architecture, you could never pay attention to.
Enjoy a good walk or just ride your bike while listening to the rustling leaves, smelling the water meeting the spring's breeze. The city of Amsterdam is now all about locals, nature, architecture, and romance… 
Do some free window-shopping…get lost in the arty Jordaan or take a walk in a different Red-light district. Walk through the Alleys of De Wallen where you can feel the eroticism that this city has to offer you.
Eat on the go and try unique flavours such as Greek, Asian fusion, sushi, Korean, Turkish, Moroccan, African, Surinamese but also flavours from the Caribbean and Latin America. You will find almost everywhere shops that offer take-away breakfast, lunch, and dinner based on their own culture and tastes that you can take with you and enjoy next to a canal or in one of the parks.
Discover hidden gems inside these parks like an original Picasso in the Vondelpark. Lay down on the grass of the beautiful parks, enjoy the green, the birds chirp.
Sit on a bench next to the Amstel river on a Friday afternoon and take away all the stress of the past days. Discover the city by bike and visit all the beautiful neighbourhoods inside and outside the city center. Hop on the ferry to Amsterdam North and visit one of the hippest areas at the time. Meet the locals and take beautiful pictures in all the picturesque corners of Amsterdam that used to be flooded by tourists. Find all the hidden gems of the city and enjoy all the beauty of Amsterdam in spring just a few kilometres away from your home.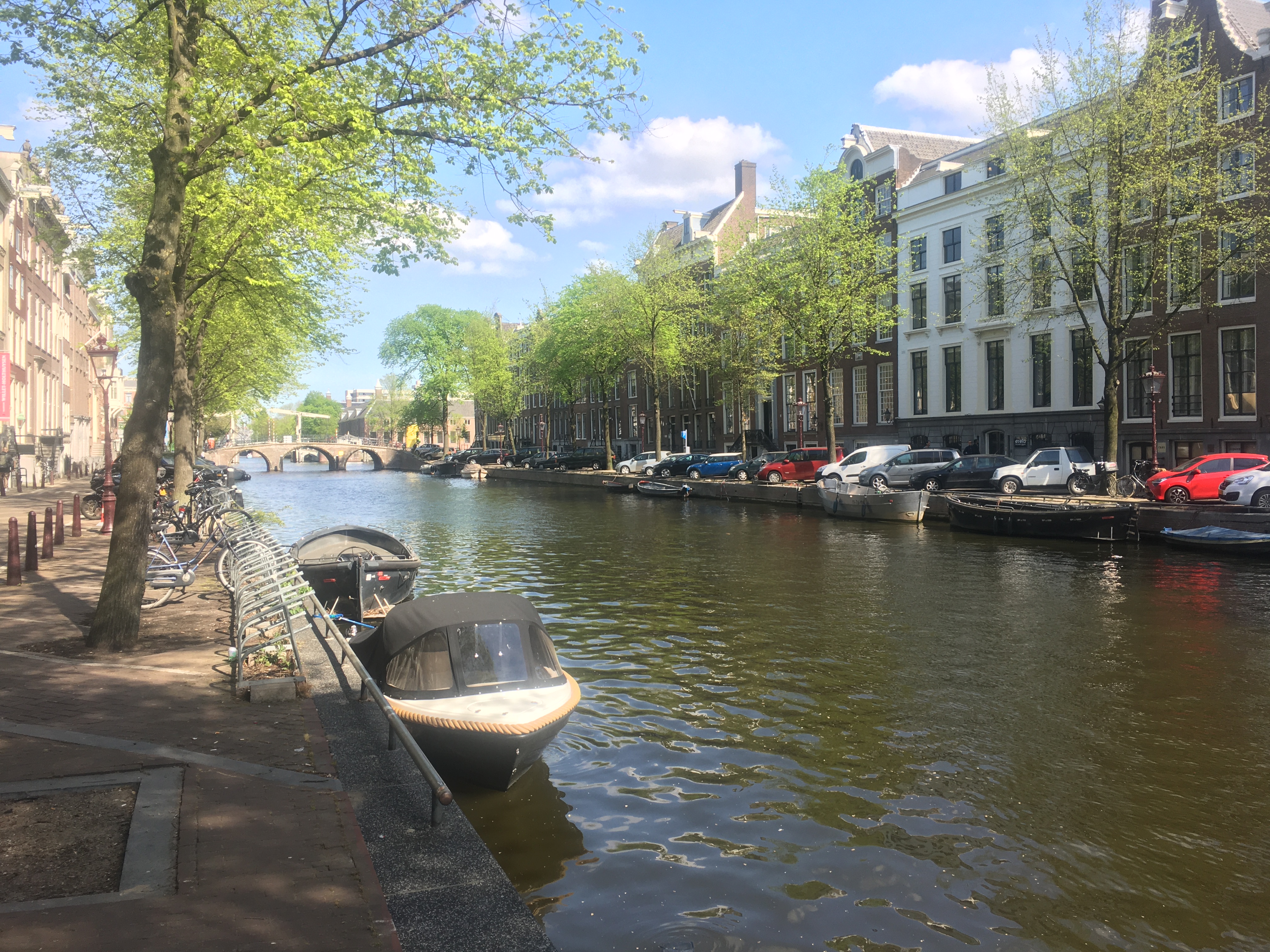 You can't wait to enjoy the city? Make a booking now at http://engines.hoteliers.com/en/2605/whitelabelplus/getdata/arrival/27-05-2015/departure/28-05-2015/